Voki's community is here to let Voki, Voki Classroom, and Voki Presenter users provide feedback, such as Voki product ideas, praise, or other comments/ questions/ concerns. Although not every post here can be answered by a Voki representative, we do read and consider each and every post!
Здравствуйте! В презентации отсутствует звук "человека". Хотя в предпросмотре звук есть. Как можно исправить?

Hi Helen - please send a note to support@voki.com and we will help you out. 
Regards, Gil
Привет, Хелен, пожалуйста, отправьте заметку на support@voki.com, и мы поможем вам.
С уважением, Гил
Can someone please advise me on how to embed a voki avatar into a wordpress page? I have tried copying and pasting both the new and deprecated embed code for my voki avatar into a wordpress page under 'html'. But when I update the wordpress page I cannot see the avatar and I keep getting a message that says the code is invalid. I need to embed multiple voki avatars into multiple pages on wordpress for a university assignment. Any help would be greatly appreciated!!!
Hi Emily, 
Following are the instructions for embedding Voki in Wordpress.

Step 1: Login to your WordPress admin panel and select All pages or Add new page from left option bar.




Step 4: Click preview changes to see the embedded scene on the page.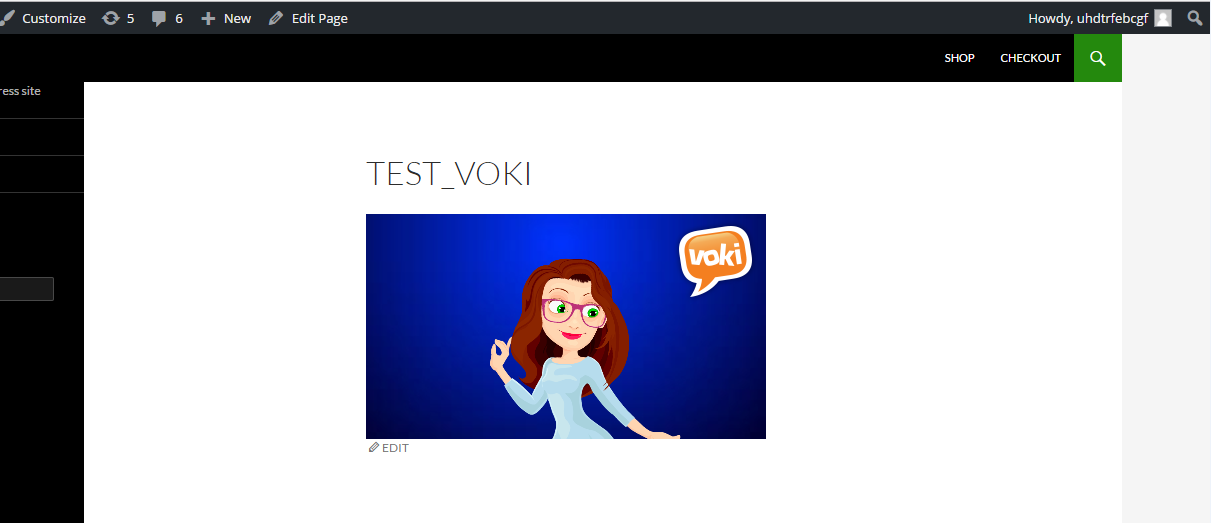 I am trying to use my paid subscription to Presenter and when I try to login, I get the same error message and a warning that the site is not trusted. I am using Firefox (latest update), and it worked one day, then the next doesn't. Could you tell me if there is something that can be done?


I have a Voki presenter account. When I log in to Voki, it recognizes me but when I click on "Presenter", it goes to a page asking me sign up for an account. This happens often but not every time. Very frustrating.
If I purchase Voki Presenter, is there an option to download (preferably as mp4) presentations that I make for my online course?


No hay servicio de atencion al usuario. Todo esta desactualizado. Parece que aqui no hay nadie dando soporte. Una esfata.

How do i upload a voki to a website that i manage???? I am trying, but I cannot figure it out!!!!

Can i save voki presentations as a video and upload to my google drive?
this is a cool site yall  people don't know what yall people  missing